Urban Fantasy

Alexa York #3

The secret to a healthy marriage: shoot first and ask question later.

Alexa is keeping a secret from her husband and being half werewolf isn't it. After all, he's a full-blood and doesn't care that there are those who think their union is an abomination. Despite their abnormalities, the Yorks have settled into suburbia and gone out of their way to look like the couple next door.

Their rouse may have fooled an entire community, but not the Georgia Pack. The Yorks have encroached on their territory. Most interlopers end up dead, especially when the bounties on their heads invite stalkers, killers, and psychos to collect. Despite the trouble the Yorks have brought with them, the domestic suburbanites have intrigued the pack.

Alexa's less domestic than she seems. Eight months ago, her bounty hunting club disbanded after several team members lost their lives in an ambush. Since then, the club has reemerged and are expecting Alexa to take her rightful place among the ranks.

Keeping the truth from her husband about her extracurricular activities will strain the Yorks' marriage and risk everything they've worked hard for. But, that's the price Alexa pays when her deception becomes deadlier than her aim. A deception that also keeps her alive.


Ebook: Amazon, Smashwords, Bookstrand, Purple Sword Publications

---

Alexa York #2

A bodyguard job like no other.

Personal tragedy convinces half-werewolf Alexa York to get away to the town of McCormick, Pennsylvania where she's charged with protecting Dr. Aiden Joss, physician to the supernatural community. Not only does she need the money, she needs the distraction. Unfortunately, she gets it in spades when Joss's personal issues and a myriad of dangerously sick patients make her new job nearly impossible.

A mysterious disease is running its way through the New York Order of the Amazons and leaving bodies in its wake. The same warrior who had chosen her clan over Joss has asked for his help. Even though the disease is real, Alexa has reason to believe his ex's sincerity is not.

Given the other numerous problems she has to deal with that are outside of her job description, Dr. Joss might be the biggest threat to his own safety. But, protecting him comes first. That's difficult to do when his efforts to find an antidote put everyone in his remote clinic in danger, including Alexa.

Ebook:

Amazon, Smashwords

,

Purple Sword Publications


Print:

CreateSpace

---
Alexa York #1
Someone wants their perfect weapon back, only she's not coming quietly.

Alexa Wells wants her life back. She's just not sure what that life was. The memories inside her head—a stripper's—aren't hers, and before she humiliates herself onstage one more time, she sets out to collect the scattered pieces of her mind. The trail leads to Boston, charges of identity theft and murder, and the real bombshell: a forgotten werewolf lover who insists she's a werewolf hybrid.

Matt York doesn't care that she looks at him like he's been smoking crack between court cases. Now that he has her back he's not about to let her go it alone, even if she can easily kick ass and take names all by herself. Amnesia only scratches the surface of her problems, and

like it or not, she's stuck with him.

She's also stuck with Robert Gamboldt, a venture capitalist who's not above murdering his way to the top. He's not about to lose his prize possession without playing dirty. It's a simple enough offer. Be his personal assassin, or go to jail.

With options like that, it's enough to make a hybrid go full-blood.

Ebook and Print:

Samhain Publishing, Amazon

---
---
Dark Urban Fantasy (or borderline Horror)

Touched by an Angel meets The Conjuring.

Violinist and angel, Yvette Mills has spent almost 200 years living among humans while rounding up ghosts to send into Judgment. Back on the mend from her last confrontation with a malevolent entity, she's ready to reenter the classical-music scene. One problem. She's not facing one ghost. She's facing hundreds with a few demonic entities sprinkled in.

Dozens of tenants have left the Folsom Building in downtown Charlotte because of the strange goings on. When Yvette's agent goes for the bargain-basement rental prices and now has an office there, her mission is clear. Rid the building of the paranormal vermin to keep him and the few tenants left, safe. It won't be easy when a psychic, who's leading a team of paranormal investigators, discovers she can see ghosts, too.

With a job this big, Yvette will need all the help she can get. But if they discover her angelic identify, hell will become her new home.

Ebooks:

Amazon

,

Mocha Memoirs Press

,

Barnes & Noble

---

Dark Encounters, #2

The more the scarier.

Put up for adoption at seven-years old, history teacher Mackenzie Lawson has spent the last twenty years dreaming of meeting her family again. However, her hopes to rekindle old memories and find closure have hit

one hell of a snag. A hundred-year-old curse placed upon her relatives has begun, unleashing a dozen of her doppelgangers who want her dead. Their purpose is to infiltrate her family and kill everyone in sight. To exact

revenge for a wrong that happened more than a century ago.

Mackenzie must find a way to get rid of her psychotic doubles or risk having them go after her loved ones. However, each doppelganger kill causes her blood pressure to skyrocket to dangerous levels. This and more

attract the attention of a mysterious mutant with patchwork skin who volunteers his services...but leaves out the part about it being his job to destroy the source of the doppelgangers starting with her. Mackenzie needs to figure out where his loyalties lie before Deadlier by the Dozen becomes deadlier by thirteen.

Ebook:

Amazon

,

Barnes & Noble

,

Smashwords


Print:

Dusk Till Dawn Books

---
Dark Encounters, #1

It's in her nature.

As the manager of a domestic abuse shelter, Loréal Ingram is making half the salary she's used to, behind on her mortgage, and has lost faith in being an advocate for victims after three die on her watch. When a job offer lands in her lap, she wants to take it...until a curse changes her into a humanoid spider. But that's not the worst of it. She's forced to share her mind and body with an insect spirit who thrives on death.

The arachnid, her Mr. Hyde-like personality, is fueled by vengeance, and the handler who should be managing her kills sucks at his job. One abuser after another dies and the trail leads to Loréal. She learns that the handler has botched the curse and unleashed The Spider Inside Her upon wrongdoers. If she doesn't find a way to lift the curse soon, the arachnid will take complete control of her body and kill anyone who crosses her path, including her boyfriend.

Ebook:

Amazon

,

Barnes & Noble

,

Smashwords


Print:

Dusk Till Dawn Books

---
---
Paranormal Romance

Evelyss Nontage is a housekeeper at the Talbert Estate who has been hired to keep order. Her family is also relying on her to learn of the location of a mysterious portal that allows those from the Fringe Line to pass into the human world. For her and her loved ones, it's a matter of life and death.

Brahm Gushon is an occupant who has been with many of ladies in waiting. He's tired of them, too. He's drawn to the solitary housekeeper who has her mind two things. Her duty and her loyalty to the household. No one will break her concentration. Not even him.

Evelyss and Brahm must work through their frustrated feelings to send a deadly intruder back to hell...assuming he doesn't take both of them with him. It'll take another leap of faith in each other to overcome the second enemy they don't see coming.

Ebook:

Amazon

,

Mocha Memoirs Press

---

Some needs never die.

Dr. Clarice Adair is a single mom with more than just a truckload of children to worry about. Centuries ago, she was the vampire companion of a descendant from Elizabeth Bathory. Today, she's free and living a "somewhat" human life with all of the sensual cravings of a woman who hasn't been touched in years.

Sebastian Bova has seen a lot in his two-hundred years. But, he's never seen anything as extraordinary as the serum developed by Dr. Adair that can turn a rabid vampire into a tamed pussy cat. He wants her secret and will have it. Temptation was never a part of the plan, especially with a single mom who has a bunch of mouths to feed.

Centuries of searching have brought the descendants of Bathory to Clarice's front door and they're not leaving with out her. She's ready to fight a losing battle to protect her loved ones, unless Sebastian can win over the protective, single-mother's heart on time to help save them all. An all-or-nothing battle is brewing and even the winner might not come out on top.




Ebook:

Amazon

,

Smashwords


Read an excerpt

here

.

---
Werecheetah Coalitions, #2

Overcoming anger to find love.

Root woman Donna Tucker made a mistake. A person died on her watch, no thanks to tainted roots and herbs that were meant to heal. Now she must trace her steps to where her stash came from and stop a modern-day plague from destroying a small town.

She's not going alone.

Werecheetah Ronan McCleary would rather see her pay for killing his coalition's matriarch than to accompany her anywhere. He believes she's responsible and the only thing this trip is doing is delaying the inevitable. Her death.

But death is hunting them both.

The residents of Seclusion, North Carolina have an unseen force in their midst that has control over the town's most influential people. There are those who'll do anything--kill anyone--to keep the secret of the Davenport Foundation. A lowly root woman and her werecheetah companion are no match for them.

And they won't be unless they can put their differences aside and work together to survive the night. Of course, that would mean having to survive each other as their hearts brave a Hazardous Environment.

Ebook:

Amazon

,

Barnes & Noble

,

Smashwords


Print:

Dusk Till Dawn Books


---

Werecheetah Coalitions, #1

Falling in love shouldn't be this dangerous.

Selfless pilot Sinclair Duval gave up two promotions, a beautiful condo, and a lover to protect her three-year-old niece from the lifestyle that destroyed the child's scheming mother, Sinclair's sister.

Blaming himself for the loss of his fiancée in the last were-cheetah skirmish, brooding healer Rio Velasquez wants nothing to do with the upcoming battle, but struggles with turning his back on another innocent victim. When an act of sabotage nearly causes the toddler's death, Rio delivers a bite that saves her life--and changes her into a shape-shifter.

A deadly clan war, an overzealous Social Service worker, an out-of-control shifting child, and falling in love add up to an Unstable Environment.



---
---
Young Adult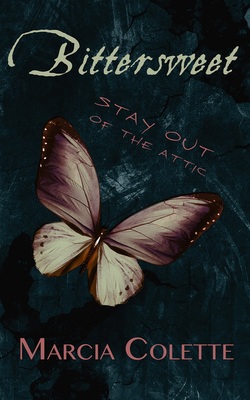 Stay out of the attic.
Phaedra Thorne's goals in life are simple. Make it to eighteen so she can legally adopt her sister and hope she never becomes like her deranged mother who secretly lives in the attic. They're not the normal hopes and dreams of a kid her age, but then again, Phaedra is anything but typical. Schizophrenia and psychokinesis go hand in hand in her genes. With things always upending or blowing up around her, she's already halfway there and horrified one of these days she'll be the next to go insane.
Five years have passed since Phaedra has seen her older, estranged brother. She's hesitant about his return and even more so when he comes bearing a cure for their mother. However, this so-called antidote, having sex with an incubus, comes with a catch that's larger than the statutory rape implications. The incubus who's willing to help the Thornes has unwittingly been followed by beings who call themselves hags. They want to drain the demon dry of his power and don't care if they threaten Phaedra's desire to have a normal family. She'll do whatever it takes to protect her loved ones, even if that means trusting her uncontrollable powers won't kill everyone in the process.
Ebooks:
Amazon
,
Barnes & Noble
,
Smashwords

Print:
Dusk Till Dawn Books
---
---
Anthologies

Sedah Point, Arizona (a short story) It's the end of the highway.

After pulling off a heist and going on the run, to say Ashley has a few demons chasing her is an understatement. But that's okay because she's about to reunite with the love her life, and the two of them disappear across the border together. Or so she thinks. Unfortunately, those demons are about to catch up and they won't stop at her.

Ebook:

MMP

,

Amazon


Print:

CreateSpace

---

The House on the Corner of Brim and Stone (a short story) Evil might need another place to stay.

Yvette Mills is different than most and covets her privacy as much as one might "covet thy neighbor". But when she's brought to a property showing with the hopes that this might finally be the one, she encounters what she's been hoping to avoid. A ghost who'll kill anyone who tries to stake a claim on his little corner of hell.

Ebook:

MMP

,

Amazon

,

Barnes and Noble

---